About me
I am an Assistant Professor of Computer Science at North Carolina A&T State University (NC A&T).
Here is my current CV, Research Statement, Teaching Statement, and Contribution to Diversity, Equity, and Inclusion.
I obtained my PhD in the Software Verification, Validation and Testing (SVVAT) group at the University of Texas at Austin (hook'em) in 2017. My adviser is Sarfraz Khurshid. I obtained my M.S. degree in software engineering at UT Austin in 2014 and my B.S. degree in software engineering from The University of Texas at Dallas in 2012 (whoosh). My PhD dissertation can be found here.
Research Interest
My main goal is to improve software reliability by focusing on:
Automated Software Engineering: Test/Oracle Generation, Automated Bug Localization and Repair, Regression Testing, and Mutation Testing
Formal Methods and Programming Languages: Model Based Testing, First-Order Logic, Program Synthesis, Model Checking and Symbolic Execution
News
December 2019: Participating in a female engineer focus group on how to prepare students for careers as researchers as part of an NSF Innovations in Graduate Education: Developing a Research Engineer Identity grant.
December 2019: Congratulations to Mr. Derrick LeFlore for his successful MS defense and congratulations to Mrs. Hanan Alshahr and Mr. Shannon Brown for their successful PhD and MS proposals respectively.
November 2019: Presented our paper "Solution Enumeration Abstraction – A Modeling Idiom to Enhance a Lightweight Formal Method" at ICFEM 19.
October 2019: Attended the 2019 Grace Hopper Celebration as a Faculty Scholar.
September 2019: I am the faculty advisor for the Society of Women Engineers (SWE) NC A&T branch.
August 2019: Our paper "Solution Enumeration Abstraction – A Modeling Idiom to Enhance a Lightweight Formal Method" got accepted into ICFEM 19.
August 2019: I received an NSF FMitF award to continue work on verification and synthesis of Alloy models.
June 2019: The AutoDrive challenge team - Aggies Autonomous Auto - placed 2nd in the year 2 competition!
June 2019: Started summer employment at Google as a Faculty in Residence.
May 2018: Presented accepted paper "ARepair: A Repair Framework for Alloy" at the 41st IEEE/ACM International Conference on Software Engineering (ICSE 2019).
May 2019: My proposal "Project Based Learning in the Teaching of Analysis of Algorithms" received funding as a Scholarship of Teaching and Learning Fellowship under an NSF HBCU-UP ACE Implementation Project. Amt: $5000.
May 2019: I will be NC A&T's Computer Science representative at Intel's HBCU Consortium from July 16th-17th in Hillsboro, Oregon.
April 2019: I am now a faculty member of NC A&T's Center of Excellence in Cybersecurity Research, Education and Outreach (CREO), focusing on collaborative research to apply formal methods to the cybersecurity field.
April 2019: I am the faculty advisor for the Girls Who Code Loops branch an NC A&T, which we just got chartered and will be active for the 2019-2020 school year.
April 2019: I co-hosted the Triad Programming Contest.
December 2018: Became the faculty advisor for the NC A&T student team competing in the 2nd Annual AMIE Design Challenge at the 2019 Black Engineer of the Year Award Conference (BEYA 2019).
December 2018: Graduated Regina Bunch. Master's student. Project: Email for Autism.
September 2018: Joined the SAE International and General Motors co-sponsored Autodrive Challenge as a faculty advisor for the Functional Safety Challenge and the Mapping Challenge. This involves applying modeling and machine learning to verify autonomous vehicle systems.
August 2018: Stated working at North Carolina A&T State University
Hobbies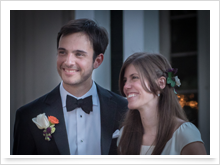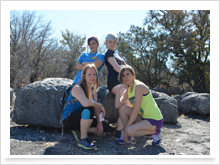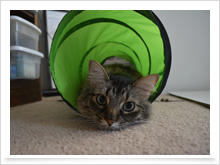 I love puzzles just as much as my cat likes laying out over all the puzzle pieces. In my downtime, I play video games: I have a weekly discord get together with all my close friends in Texas. I equally enjoy getting out of the house. Since I stopped running marathons, I've taken to hiking – I have a goal to visit every national park in the United States. I am also eager to get out and explore the world – I enjoy backpacking with my husband internationally.